Welcome to 'The Champagne Club!'
Owning a racing greyhound is a very exciting hobby but the cost of buying your own greyhound and then funding the kennel bills, veterinary costs and homing fees can become very expensive. However, being involved in a syndicate is not just about sharing costs…it is also about sharing the joy of winning. That's why The Champagne Club was formed over 30 years ago and it has now grown to become one of the most successful syndicates in this great sport winning many big competitions like the The Yarmouth Derby with BUBBLY PHOENIX, The Wimbledon Leger with BUBBLY TOTTI, the Wimbledon Puppy Derby with BUBBLY BEAUTY, the Sunderland Gold Cup with BUBBLY GOLD & the Kent Derby with BUBBLY BLUEBIRD.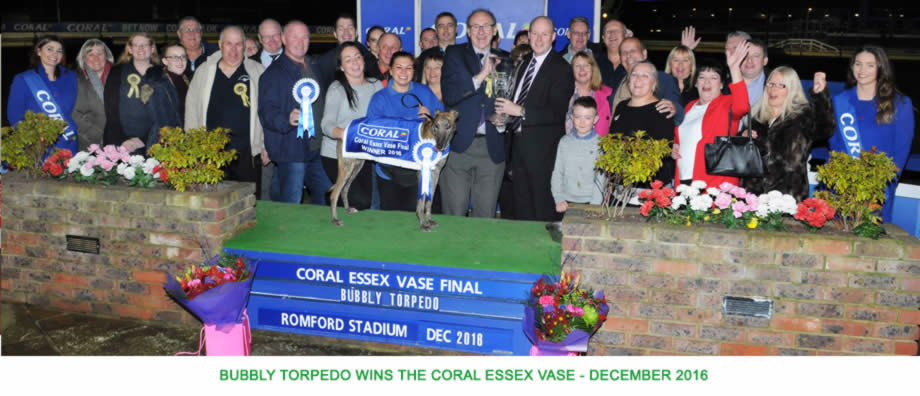 Please text Steve on 07885 328669
if you would like to be informed when we syndicate our next Bubbly.